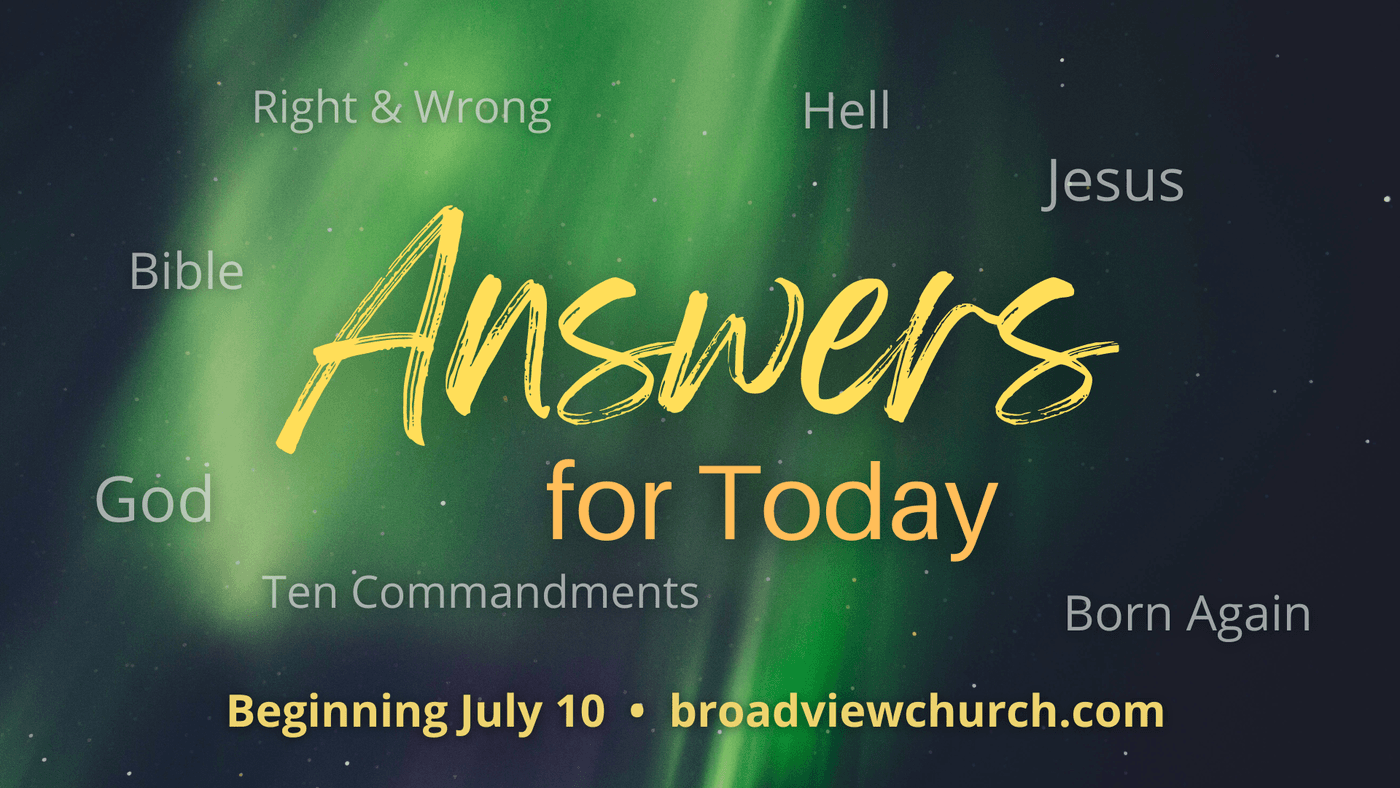 Answers for Today
People are less religious but just as spiritual as ever.

They want fulfillment.
They want the truth.
They want answers.
Dr. David Rhoades, Pastor of Broadview Church, invites you to join him in a new, original series: "Answers for Today."
Answers for Today Schedule:
July 10 - How Can I Know God Exists?
July 17 - Is the Bible God's Word?
July 24 - Is There Such a Thing as Right and Wrong?
July 31 - Are the Ten Commandments for Today?
August 7 - Is There a Hell?
August 14 - Is Jesus the Only Way to God?
August 21 - What Does It Mean to be Born Again?